When ancient archaeological sites get funding for development it's typically a benefit as it means improved controlled access and financial backing for excavation, preservation, and restoration.
However, this also means a lot more visitors and it's becoming increasing difficult to find archaeological sites which aren't crowded with tourists. For a more exclusive experience, you'll have to head off the beaten track.
My Son Sanctuary, Vietnam
Sadly this UNESCO World Heritage Site has been hammered by looting, an overgrowth of vegetation, reckless visitors, and most devastating of all a 1969 bombing by the U.S. Air Force took a hefty toll.
The Cham Dynasty capital, located 70km south of Da Nang, was a powerhouse in its time and ruled the vast Champa Kingdom for almost 800 years. Over 70 temples and other buildings remain today, including burial chambers for Cham royalty inscribed in Sanskrit and Cham.
Caral, Peru
Located approximately 190km north of Lima in the Supe Valley, Caral in Peru is one of the oldest cities in the Americas. While the pyramids of Egypt were being built roughly 5000 years ago, the North Chico civilisation was building their own pyramids in the coastal deserts of Peru.
Now famous for its large pyramids and its sunken amphitheatre, Caral was uncovered in 1905 and a mass of flutes made from condor and pelican bones, and cornets made from llama bones have also been discovered at this 90km2 site.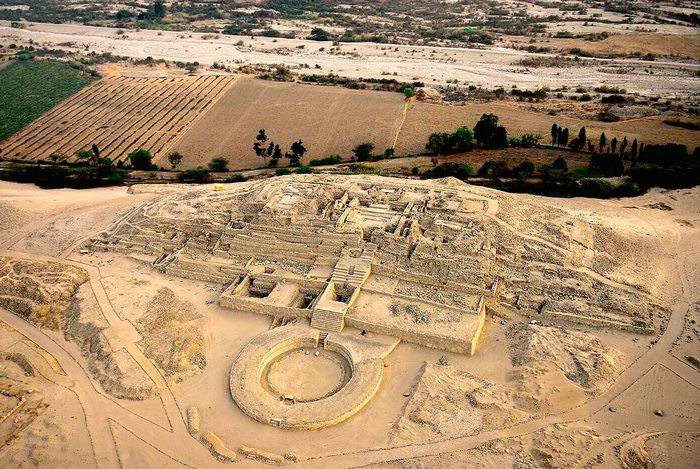 Dating back at least 2,100 years – far older than online betting NZ – the Mayan civilisation of Cobá constructed their first wooden town at the site at some point between 100BC and 100AD.
Located in Mexico's Yucatan Peninsula, by 200AD the wooden city dominated the region, controlling ports, trade routes, mines, production facilities, and agriculture and their influence had a far reach into central Mexico, and into modern-day Guatemala and Honduras.
Cobá's remarkable ruins are still being excavated from the jungle today and it is estimated that approximately 80% is yet to be uncovered.
Rakhigarhi, India
The Harappan settlement of Rakhigarhi is located in the northwest state of Haryana, approximately 150km from Delhi. It may not be as well-known as the major sites at Harappa and Mohenjadaro, but Rakhigarhi is 224 hectares making it one of the largest archaeological sites in India.
Recent excavations at the site have uncovered an urban hub dating back 5,000 years which included paved roads, water collection and drainage systems, as well as brick, metal-working, and statue factories. In 2015, an excavation from mound RGR-7 produced 4 complete human skeletons.
Lalibela, Ethiopia
The Queen of Sheba went in search of Solomon approximately 2,000 years ago, ending up in Jerusalem, where she found the Jewish king known for his wisdom. Solomon then became the father of her son Menelik, who went on to become Ethiopia's first emperor.
Then, 11,000 years later, Christian Emperor, Saint Gebre Mesqel Lalibela, carved 11 churches into the rock on the side of a mountain 2,500m above sea level to create a mystical model of both heavenly and earthly Jerusalem.